Free Concerts Showcasing Regional Talent

Our free, 4-concert noontime series showcases exceptional regional artists. The concerts are free, but pre-registration is required and available 30 days before each concert starting at 10 am.
The concerts are performed at David Cohen Hall in the Beatrice Friedman Symphony Center.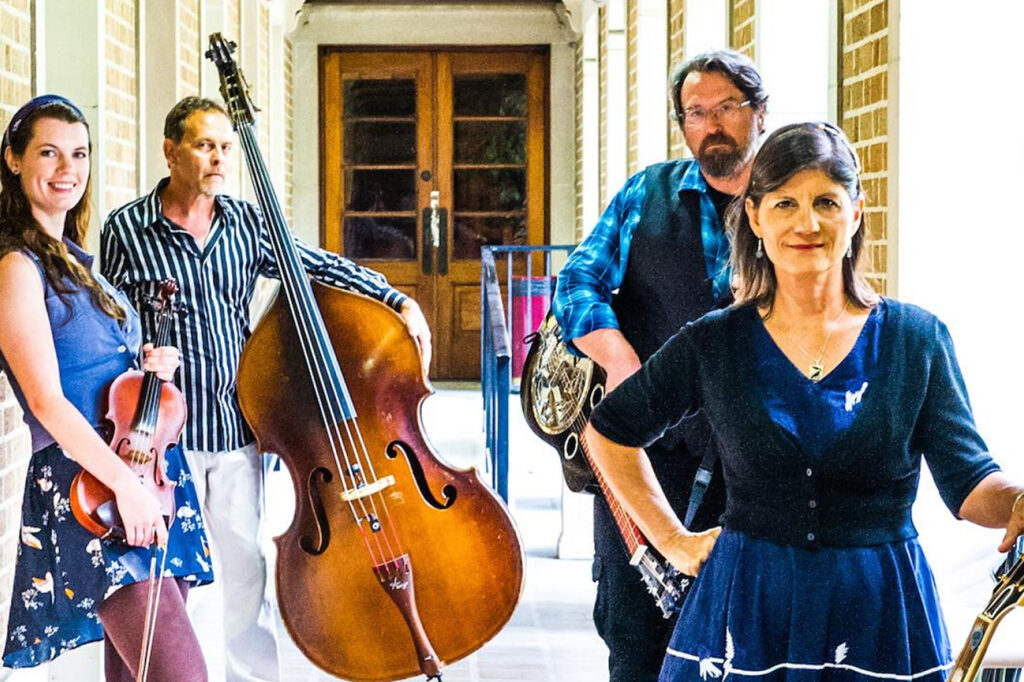 PASSERINE
WEDNESDAY | JANUARY 4, 2023
SOLD OUT
Passerine: 
Sara Stovall, violin; 
Doug Conroy, bass; David Brain, resonator guitar; and 
Carmela Pedicini, guitar

BARON-NAVARRO PIANO DUO 
WEDNESDAY | FEBRUARY 22, 2023 | NOON
SOLD OUT
Call 941-966-6161 or email boxoffice@SCAsarasota.org to be put on a waitlist
The Baron-Navarro Piano Duo performs a wide range of music for Two Pianos and Piano–Four–Hands with electric energy and melting lyricism to critical acclaim. Formed in 2013, they have been praised for their technical brilliance and innovative programming. Their first internationally distributed CD of French Music for Two pianos was recently released to outstanding reviews.  In the review from Fanfare Magazine, they state, "This disc was a delightful discovery.  Five stars: A delightful program of French piano duos."
They performed recently to a sold-out crowd at their Carnegie Hall debut.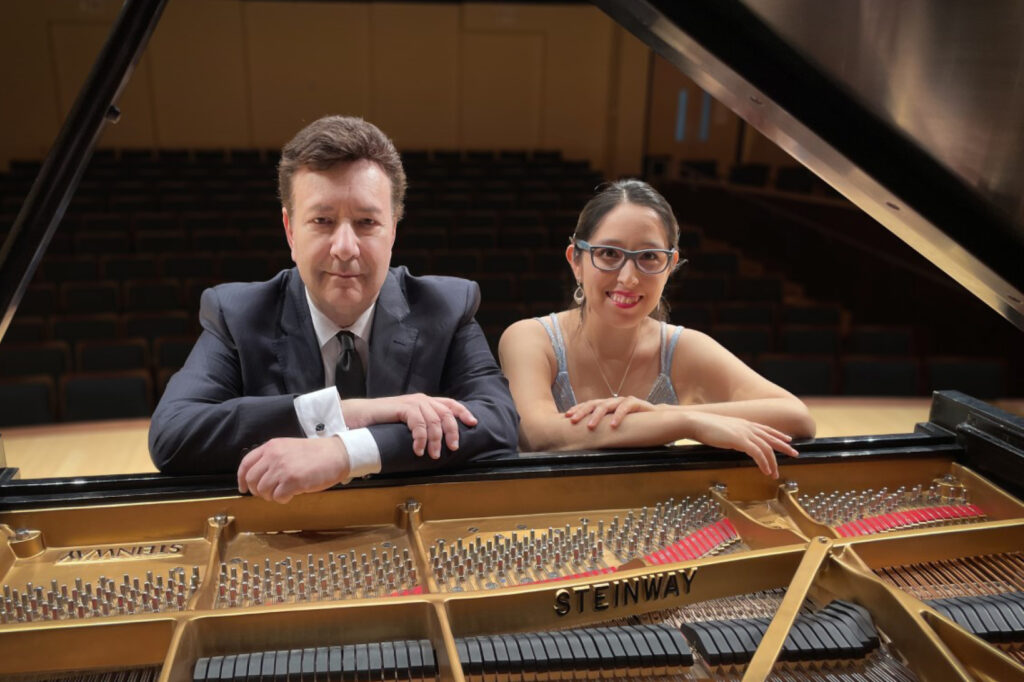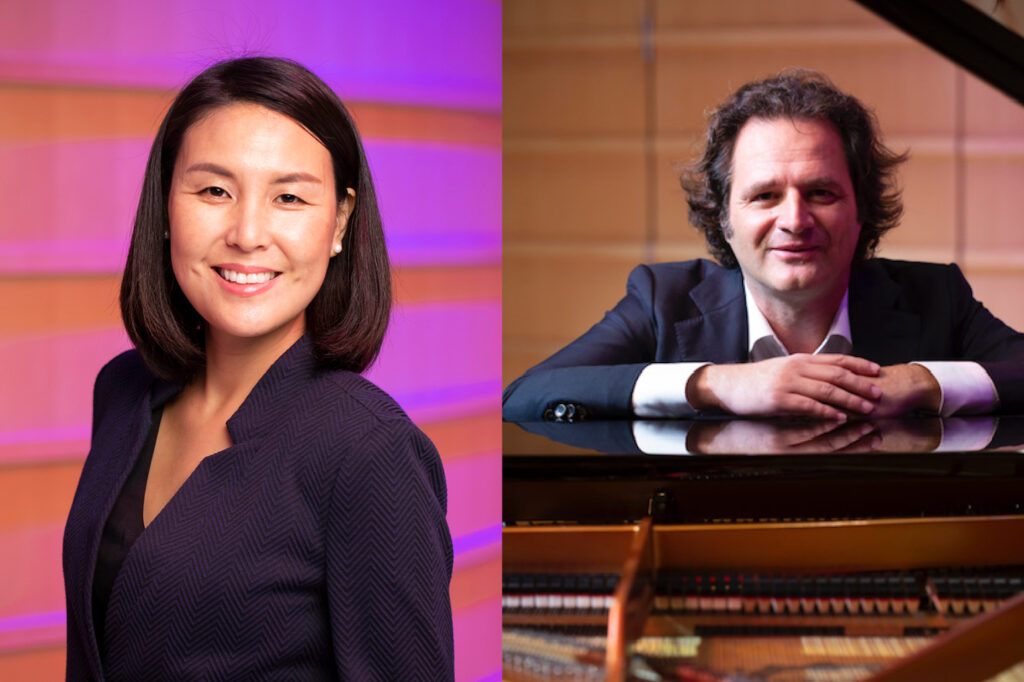 HEIN JUNG, SOPRANO AND GREGORIOS ZAMPARAS, PIANO
FRIDAY | MARCH 17, 2023 | NOON
SOLD OUT:
Please sign up on our waitlist and we will let you know by 4 pm on March 16 if space has come available.
Acclaimed for her "superior vocal value" (Boston Globe), Soprano Hein Jung has performed in major cities throughout the US, Italy and South Korea including Tanglewood, Milwaukee Symphony, San Francisco Opera (Merola Young Artist), The Florida Orchestra, and Carnegie Hall.  Grigorios Zamparas, is a concert pianist, and has received critical acclaim for his versatile performing career as recitalist, orchestra soloist and chamber musician in Europe, Asia, and the US. American Record Guide commented on his "…formidable technique…," and Fanfare called him "straightforward, crisp, and fluent."
NATALIE HELM, CELLO AND JESSE MARTINS, PIANO
WEDNESDAY | APRIL 19, 2023 | NOON
SOLD OUT
When sold out, you can sign up on our waitlist. If seats become available, we will contact you by 2 pm the day befor the concert.
Sarasota Orchestra Principal Cellist Natalie Helm and conductor and pianist Jesse Martins present a dynamic repertoire of delightful and exuberant arrangements. 
Program

Luise Adolpha Le Beau  – 4 Pieces for Cello and Piano, Op. 24 
Nadia Boulanger – 3 Pieces for Cello and Piano 
Rita Strohl – Sonate Dramatique, "Titus et Berenice" pour Piano and Violoncelle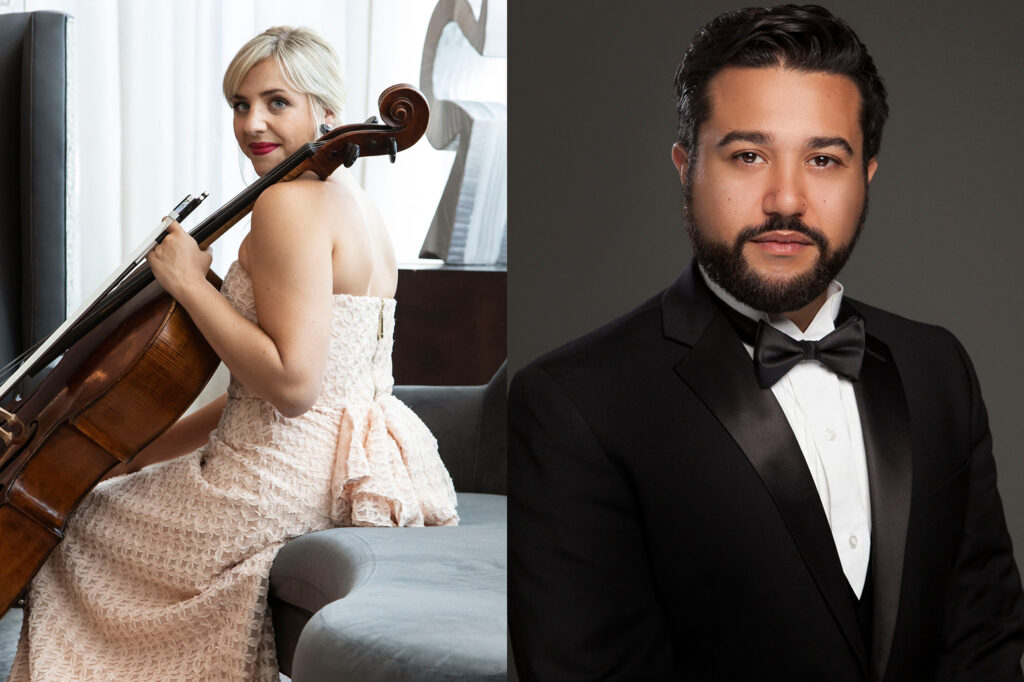 Natalie Helm
Principal Cello of the Sarasota Orchestra, Natalie Helm enjoys a dynamic career as a soloist, chamber musician, orchestral musician, and educator. Ms. Helm's recent engagements include solo appearances with the Sarasota Orchestra, Dana Point Symphony, and Montgomery Symphony Orchestra. Chamber appearances include recitals throughout the UK and US with the genre-crossing DuoSkope and Sorella Duo. Recently releasing her first album, you can find Ms. Helm on iTunes, Amazon Music, and Spotify. Other appearances include performances for the SILLS series, Artist Series Concerts, and soloist with the Richardson Symphony, Louisville Orchestra, and Colburn Orchestra.
Music is a powerful elixir for change and Ms. Helm has embraced this idea through Upward Notes. As the founder, she brings musicians together to perform and create opportunities to bring positive social change to the communities she works in. Upward Notes has performed for prisoners, homeless shelters, animal shelters, drug-rehab facilities, dementia patients, and assisted living facilities throughout the United States.
Born in Louisville, KY, Ms. Helm began studying the cello at age eleven. After only five years of playing the cello, she was accepted into the prestigious Curtis Institute of Music studying with Peter Wiley and David Soyer. Ms Helm also holds an Artist Diploma from the Colburn School of Music where she studied with Ronald Leonard. Natalie spends her summers on faculty at the Interlochen Arts Camp, the Curtis Institute of Music's Summerfest, the Sarasota Music Conservatory, and Associate Faculty at the Sarasota Music Festival. She has given masterclasses at University of Southern Florida and been on the faculty of the Pasadena School for Strings in Pasadena, CA, Montgomery Music Project in Montgomery, AL, and Go-go Allegro in Boston, MA and was a member of the Des Moines Opera Festival for three seasons. Ms. Helm plays on a Raphael di Blasio cello from 1830.
Jesse Martins is a conductor, pianist, and voice coach who has extensive experience working with all types of singers from children to seasoned professionals. For Sarasota Opera's 2022-2023 Season, Maestro Martins is the Director of the Studio Artists Program, conductor for the Youth Opera production of Dean Burry's The Secret World of Og, and understudy conductor for Cimarosa's Il Matrimonio Segreto, Verdi's Ernani, and Massenet's Thérèse. Since joining the music staff of Sarasota Opera in 2011, he has been integrally involved in all aspects of the company's music making. He conducted Mozart's Die Zauberflöte (2019), Purcell's Dido and Aeneas (2021), and Donizetti's La fille du régiment (2022). Maestro Martins was the Chorus Master & Head of the Apprentice Program during the 2020 Winter Festival and has performed as pianist in many concerts for the company and throughout the area. He has worked extensively as a coach in his native Brazil, New Zealand, and now the Sarasota opera and area. He is also a member of the Sarasota Piano Trio.
Thank you to our Music Matinees sponsor!

David Cohen Hall is located inside the Beatrice Friedman Symphony Center: 709 N Tamiami Trail, Sarasota, FL 34236
Questions? Please contact our Box Office: 941-966-6161
Bringing World-Class Artists to the Suncoast!